HF Signal Generator
My colleagues at work had complained that the signal generators in the office were heavy and difficult to set up. My plan was to create a unit that produced the office standard of 5.67 MHz, -45 dBm with a decent harmonic content.
Overall Design Concept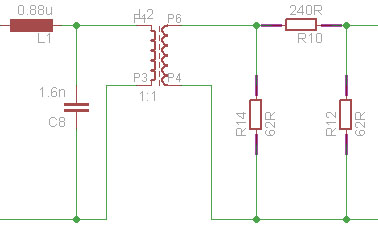 The basic components would be a programmed crystal oscillator, attenuator and filter. After some experimentation, the attenuator and filter were both split into two sections. The high signal level section was to be contained in a metal can. The oscillator was powered off 5V from a USB socket, the output was isolated via a transformer and referenced to ground comprising the case and connected equipment.
[To be completed]
[To be completed]
Final PCB Assembly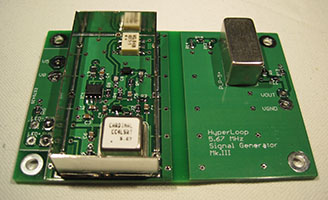 The final PCB assembled (with the tecan screening box lid removed).
< Back to main page