Calzone - the HyperLoop.net web server
I had an earlier pizza box shaped server named "pizza" which was quite deep and 1U high.
This server is quite short and is 2U high, just like a pizza folded over on itself, or as the Italians would have it, a "calzone" [wikipedia].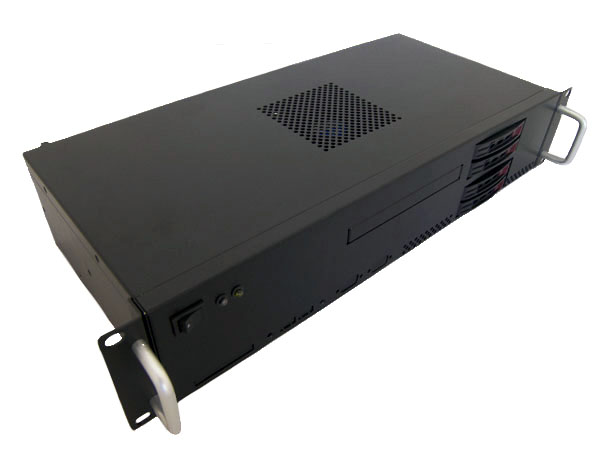 "Calzone" started off as a stock idot pc RS-2908H 2U server box.
After installing the BlueOnyx distribution, I removed the optical drive to allow better cooling of the CPU. I did not need all four drive bays, so I removed the top two, allowing the removal of the motherboard power cable extender and other wiring. I added a CrystalFontz CFA631P-TMF-KU LCD display to show status and allow rebooting or restarting of services from the front panel.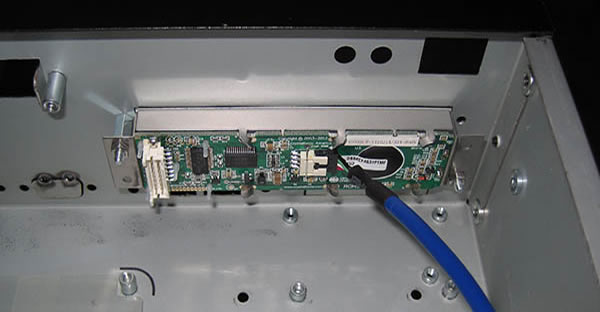 I covered the openings in the front panel with metal mesh and painted this black.
Overall, the cooling is excellent and the fans run fairly quietly, certainly compared with the previous 1U server model.

The server fits securely in the rack without using rails.